Check our Rates
Check the Fact Sheet
Go To DUNES
Go To Holiday Inn WorldWide
email us
"THE PLACE FOR BUSINESS AND LEISURE"

The Holiday Inn is located on Verdun Street, one of the most prestigeous districts in the capital, Beirut. The center is known as Dunes for both Commerce and Leisure.

The Holiday Inn Dunes, includes 131 luxuriously appointed rooms and suites. Each room has air-conditioning, "mini fridge", Interactive TV, hairdryer, trouser press, safe deposit box, fax and modem outlets. Also a fully equipped Business Center is available with secretarial and support services.
NON-SMOKING and DISABLED rooms are also available.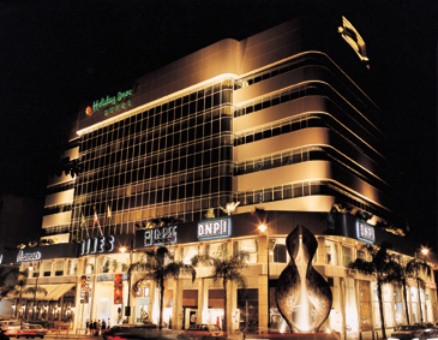 For Reservation Please Call +961 1 792111 or Fax +961 1 792333